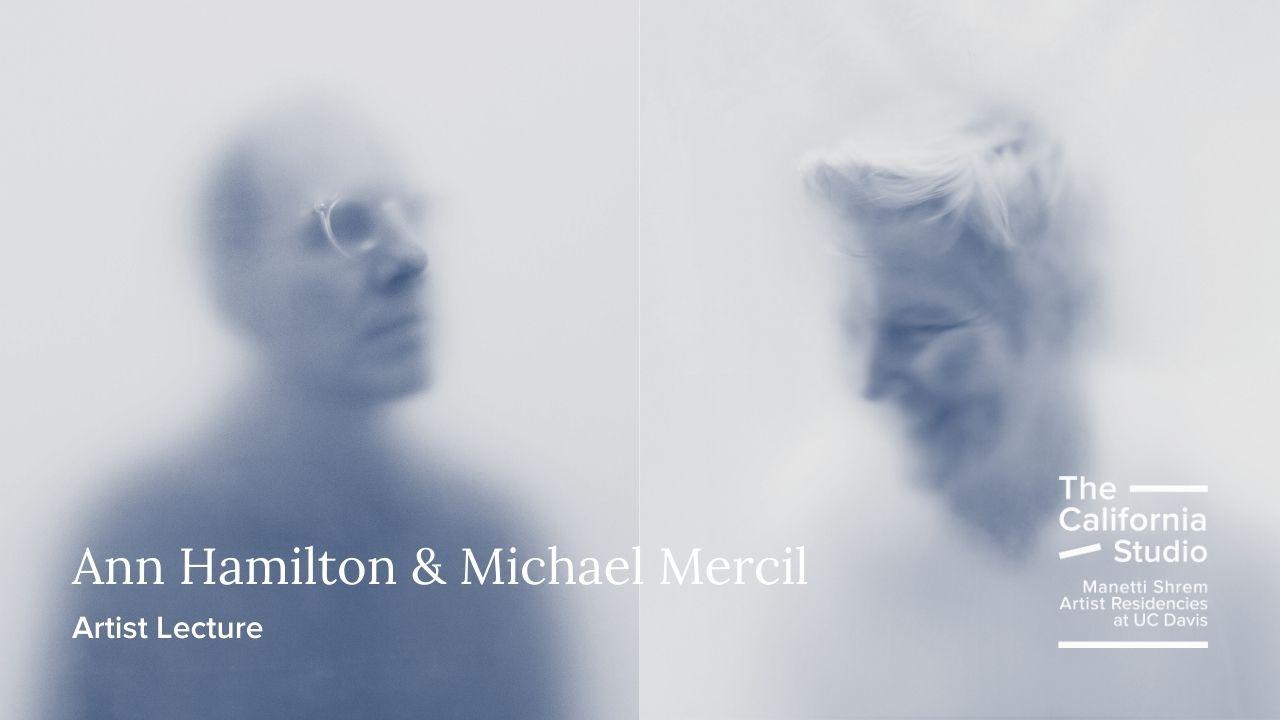 Location
Ann E. Pitzer Center
Ann Hamilton is a visual artist internationally recognized for her large-scale multimedia installations, public projects, and performance collaborations. Noted for a dense accumulation of materials, her ephemeral environments respond to the architectural presence and social history of their sites. Among her many honors, Hamilton has been the recipient of the National Medal of the Arts, Heinz Award, MacArthur Fellowship, United States Artists Fellowship, NEA Visual Arts Fellowship, Louis Comfort Tiffany Foundation Award, Skowhegan Medal for Sculpture, and the Guggenheim Memorial Fellowship.
Michael Mercil lives in Columbus, Ohio, where he is Professor Emeritus in the Department of Art at The Ohio State University. He received an MFA from the University of Chicago in 1988, and a BFA from the Minneapolis College of Art & Design in 1978. His art explores the realms of "the near, the low, the common" in works somewhere close to—if not always within—the categories of sculpture, drawing, painting, landscape architecture, film, performance, and farming. His work has been included in solo and group exhibitions organized by museums and art centers throughout the United States.
In 2005, Hamilton and Mercil began The Living Culture Initiative as a loosely organized array of cross-campus partnerships integrating a variety of contemporary art practices into the core research framework of OSU.
For directions to the Ann E. Pitzer Center, click here.
Visitors should park in Visitor Parking Lot 5. For directions, click here.
Photos courtesy of Ann Hamilton Studio.