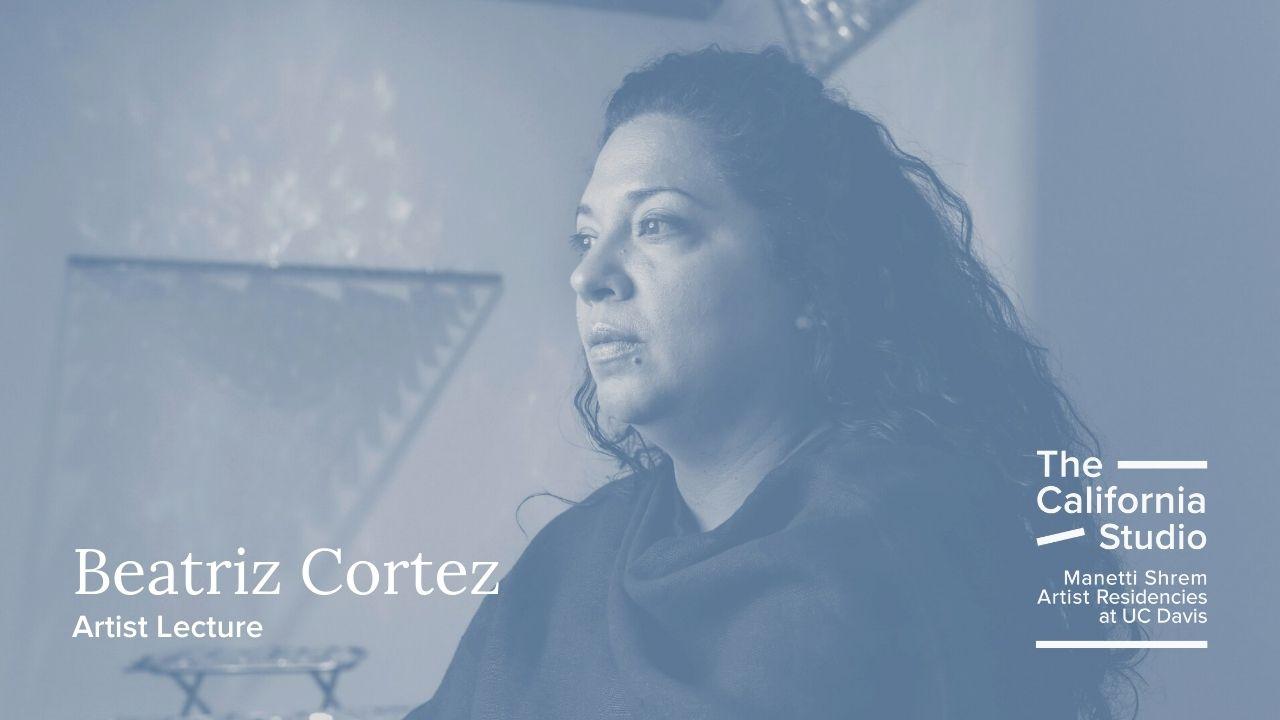 Location
Manetti Shrem Musem
Beatriz Cortez is a multidisciplinary artist. She received a M.F.A. in Art from the California Institute of the Arts and a Ph.D. in Literature and Cultural Studies from Arizona State University. Cortez's work explores simultaneity, life in different temporalities, and different versions of modernity, particularly in relation to memory and loss in the aftermath of war and the experience of migration, and in relation to imagining possible futures. She has received the Artadia Los Angeles Award, the inaugural Frieze Arto LIFEWTR Sculpture Prize and the California Community Foundation Fellowship for Visual Artists, amongst others. Her work is currently exhibited at the Institute of Contemporary Art, San Diego North and at the Smithsonian Institution Arts + Industries Building.
Cortez is the spring quarter teaching artist in residence in The California Studio: Manetti Shrem Artist Residencies at UC Davis. Organized by The California Studio in the Department of Art and Art History. Co-sponsored by the Jan Shrem and Maria Manetti Shrem Museum of Art.
Photo:  Carolyn Cole/LA Times.